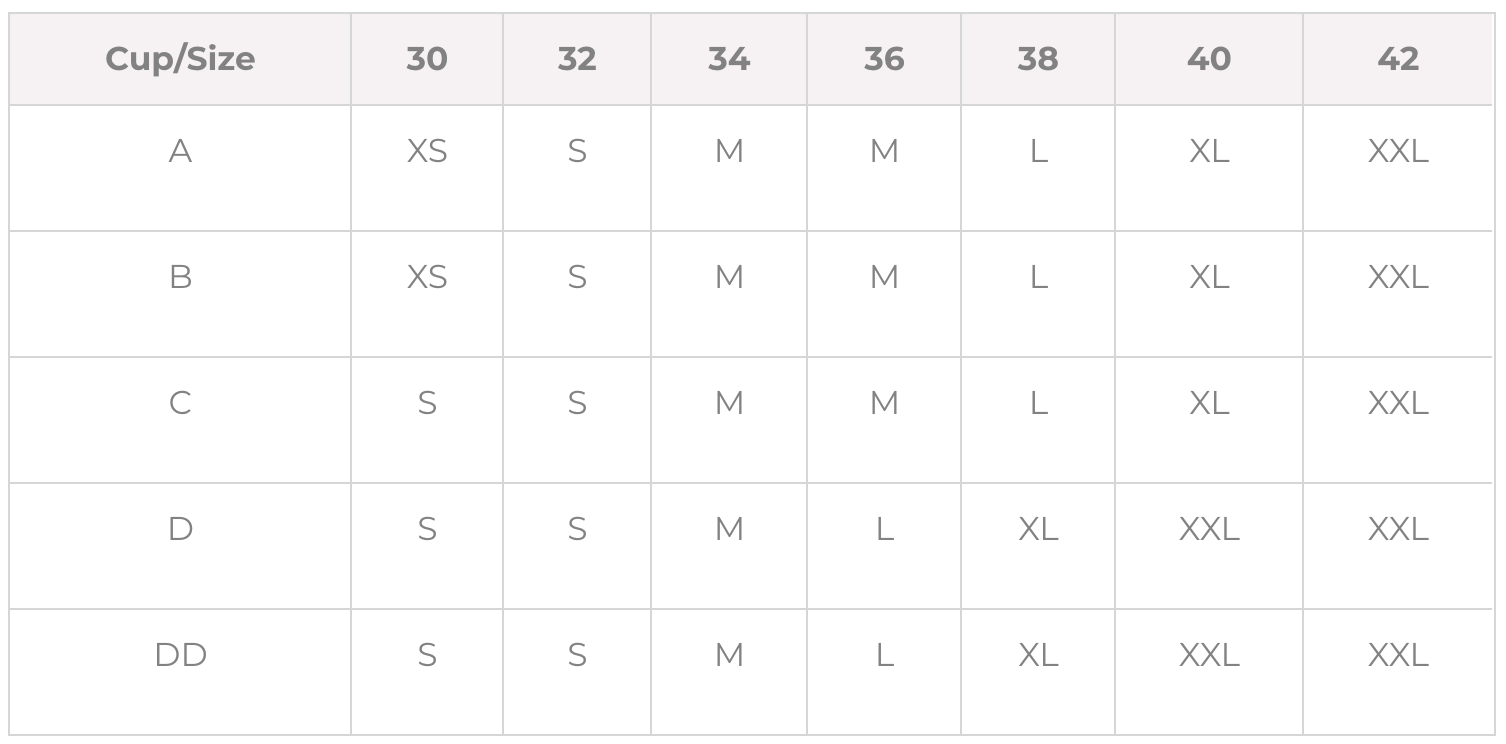 ---
A Cup Bra sizes & Measurements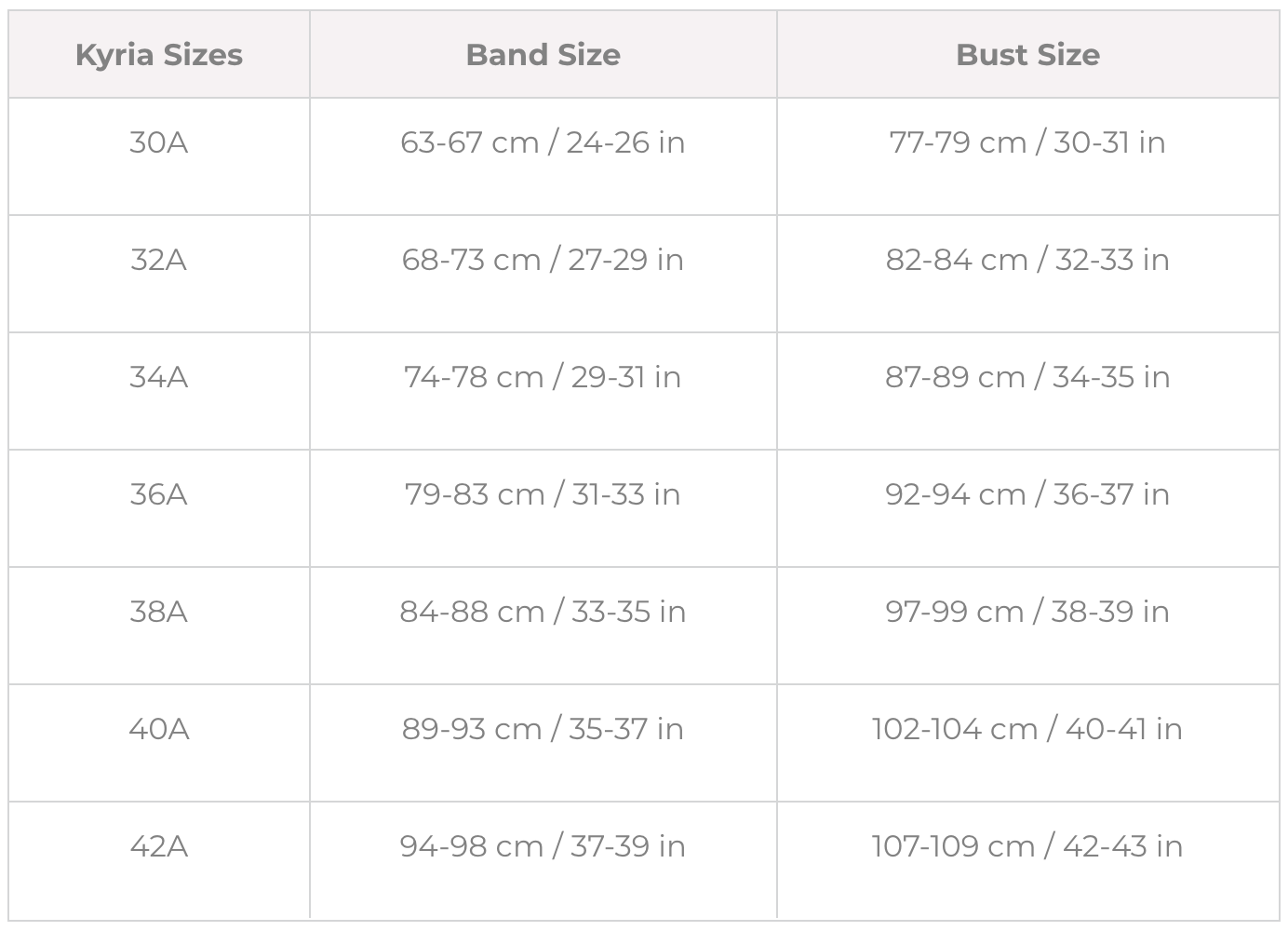 ---
B Cup Bra sizes & Measurements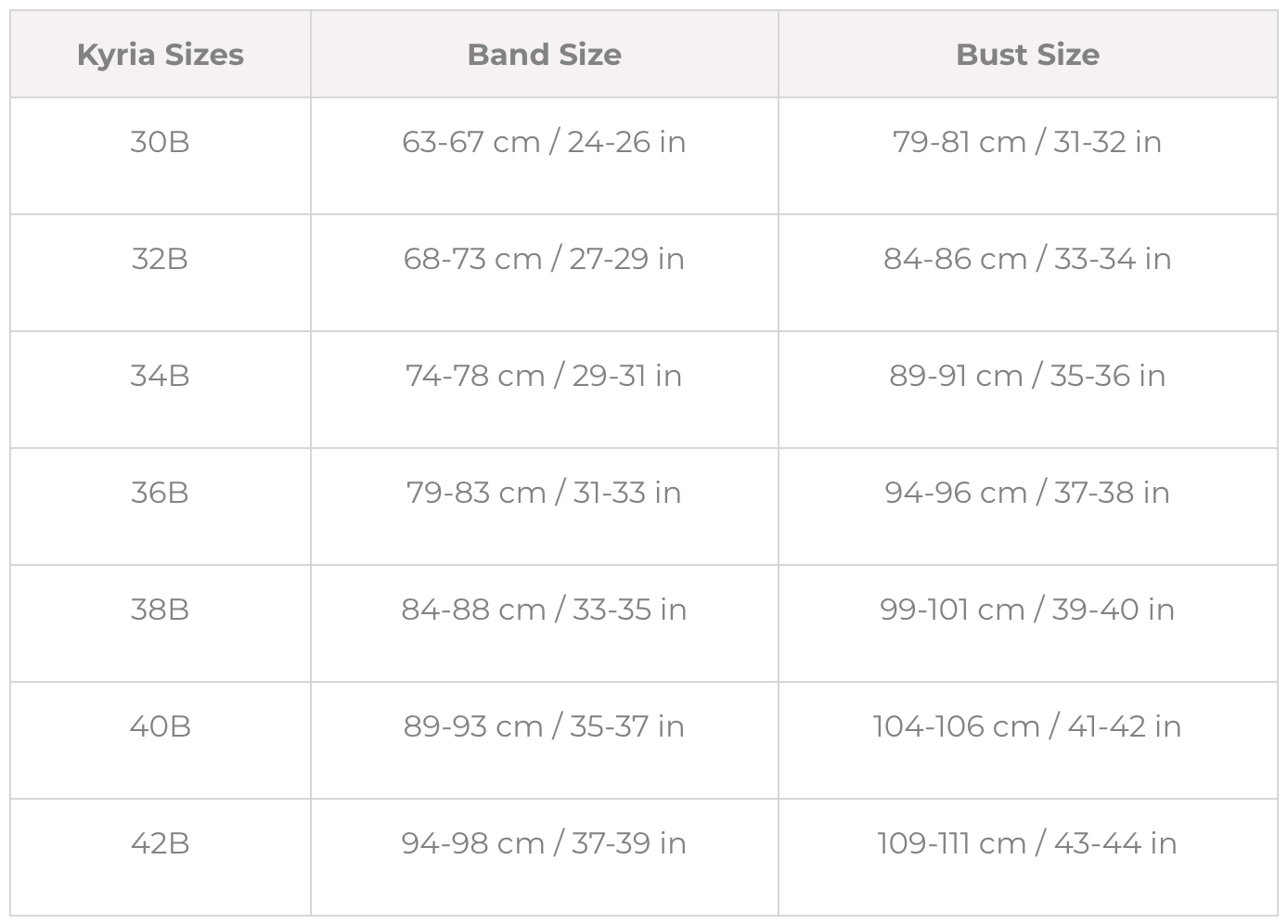 ---
C Cup Bra sizes & Measurements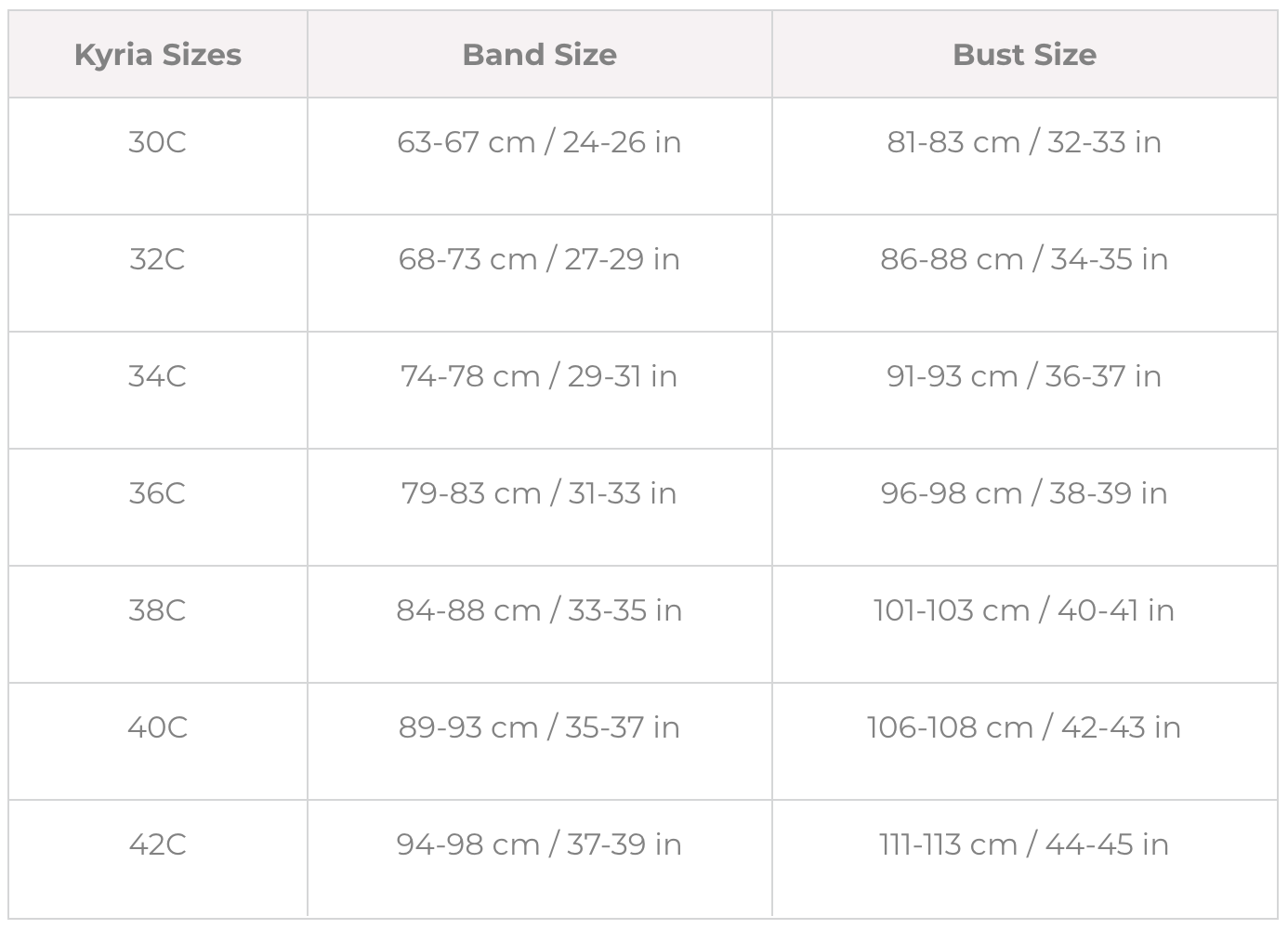 ---
D Cup Bra sizes & Measurements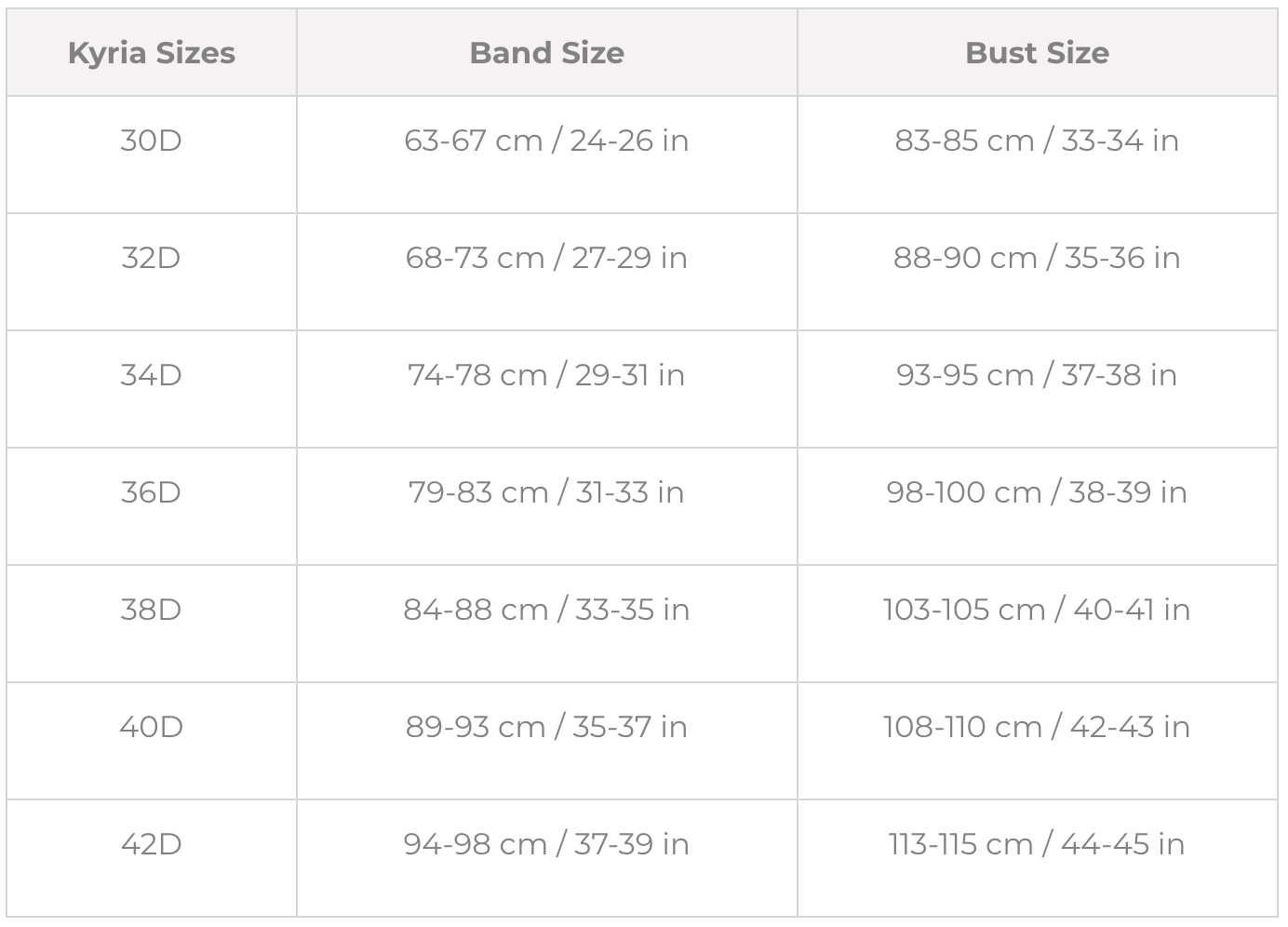 ---
DD Cup Bra sizes & Measurements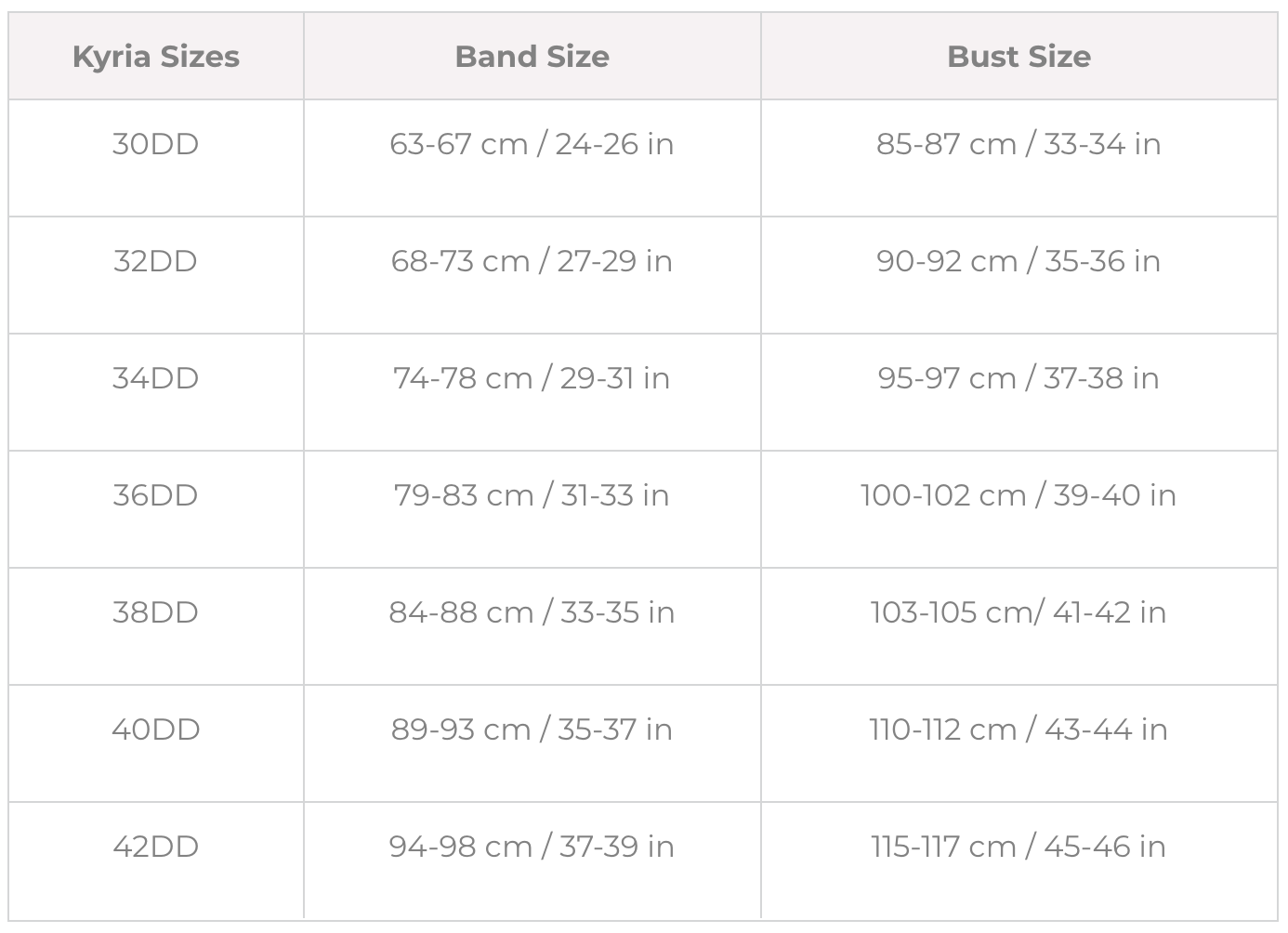 US, UK & EU Sizes Conversion Chart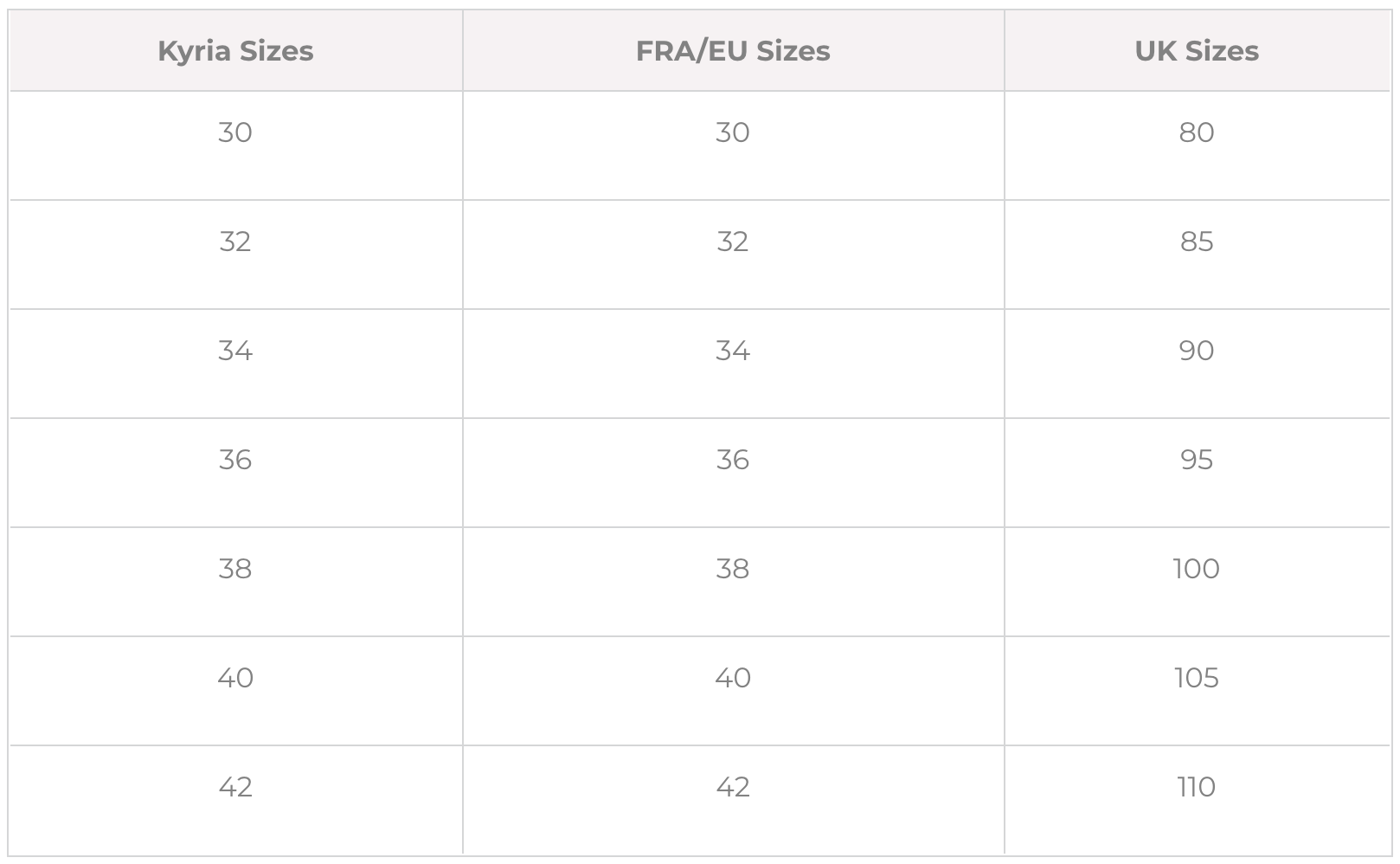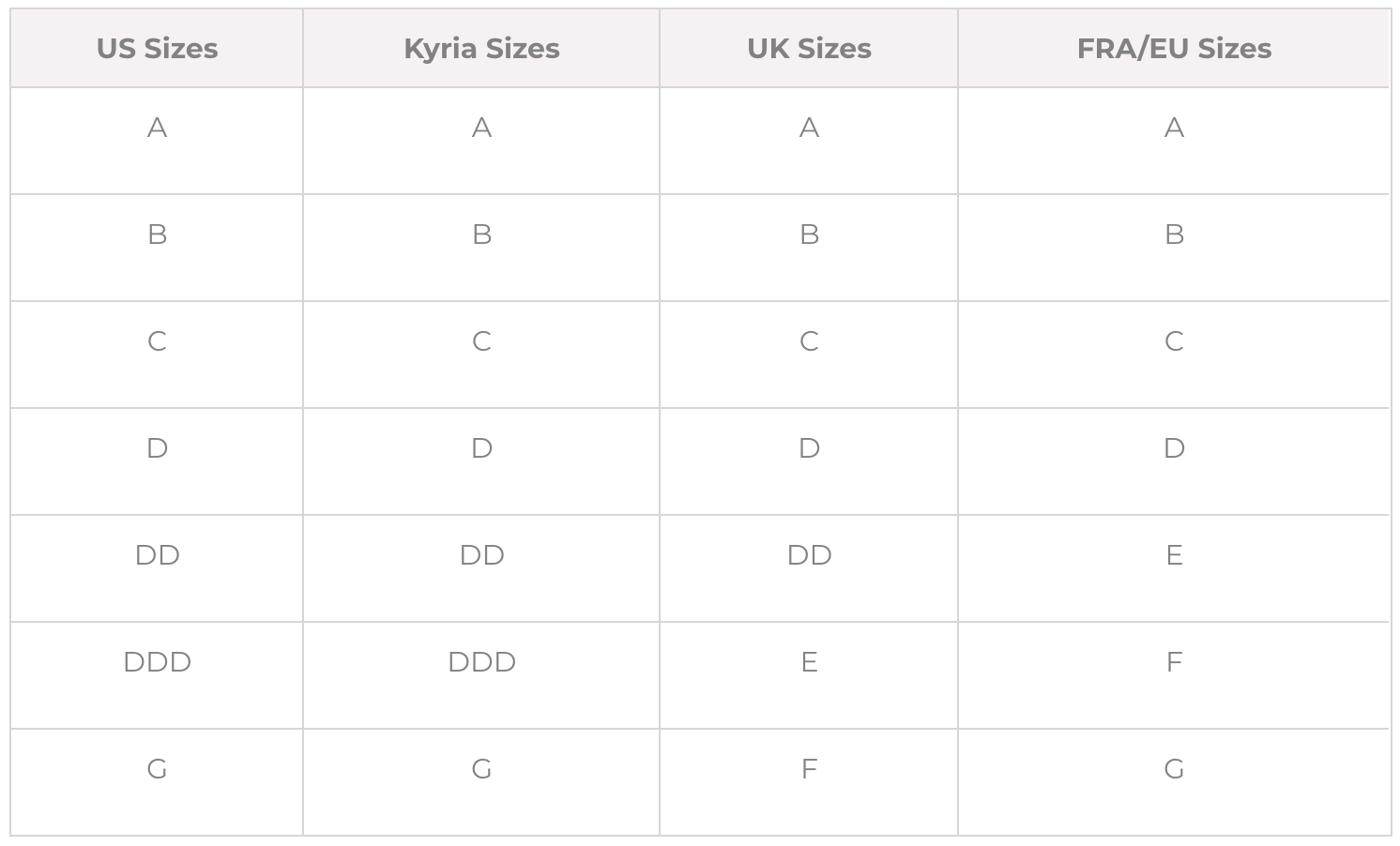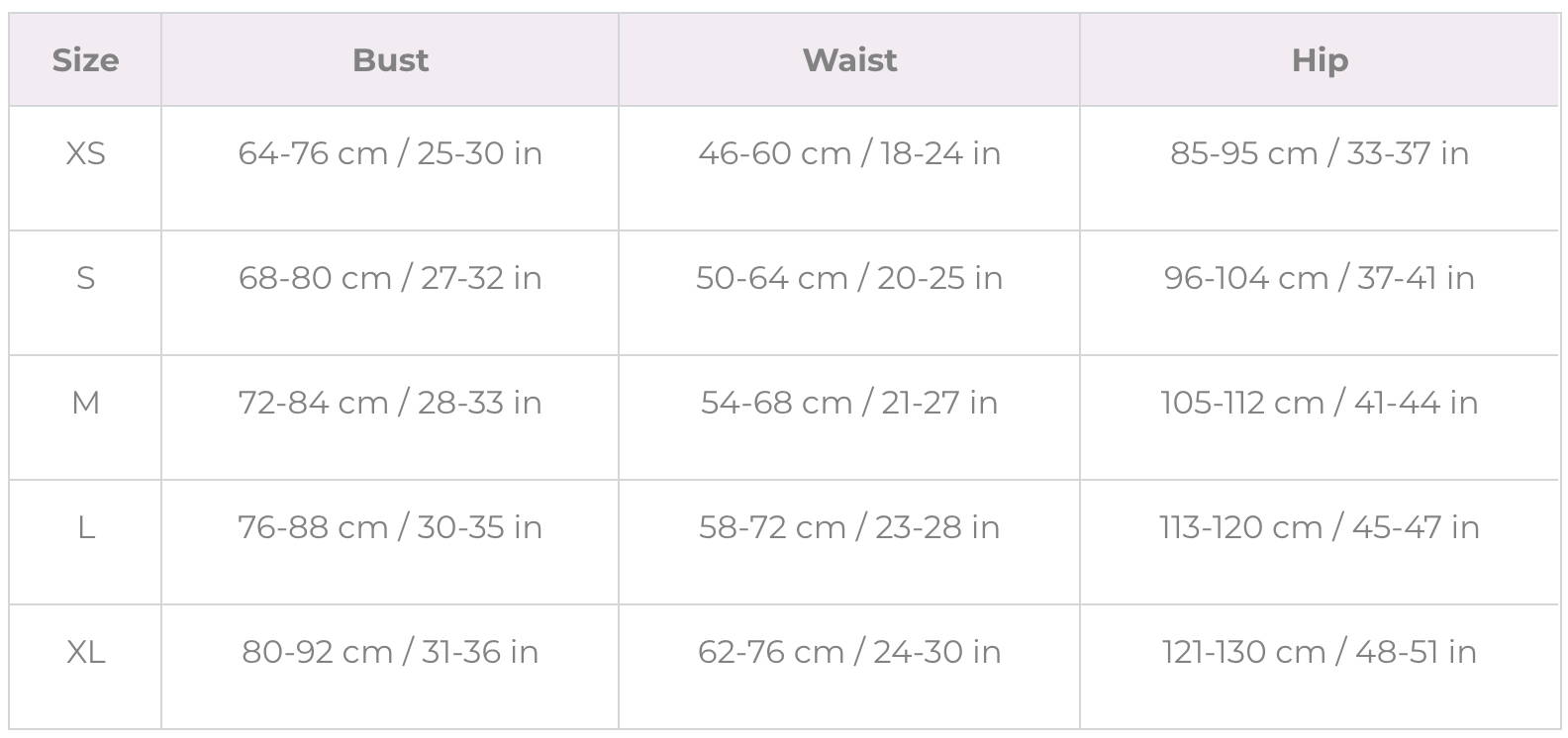 Please use the table above as a general guideline. If you would like to find out more information on a specific style, please contact our customer services at info@kyrialingerie.com.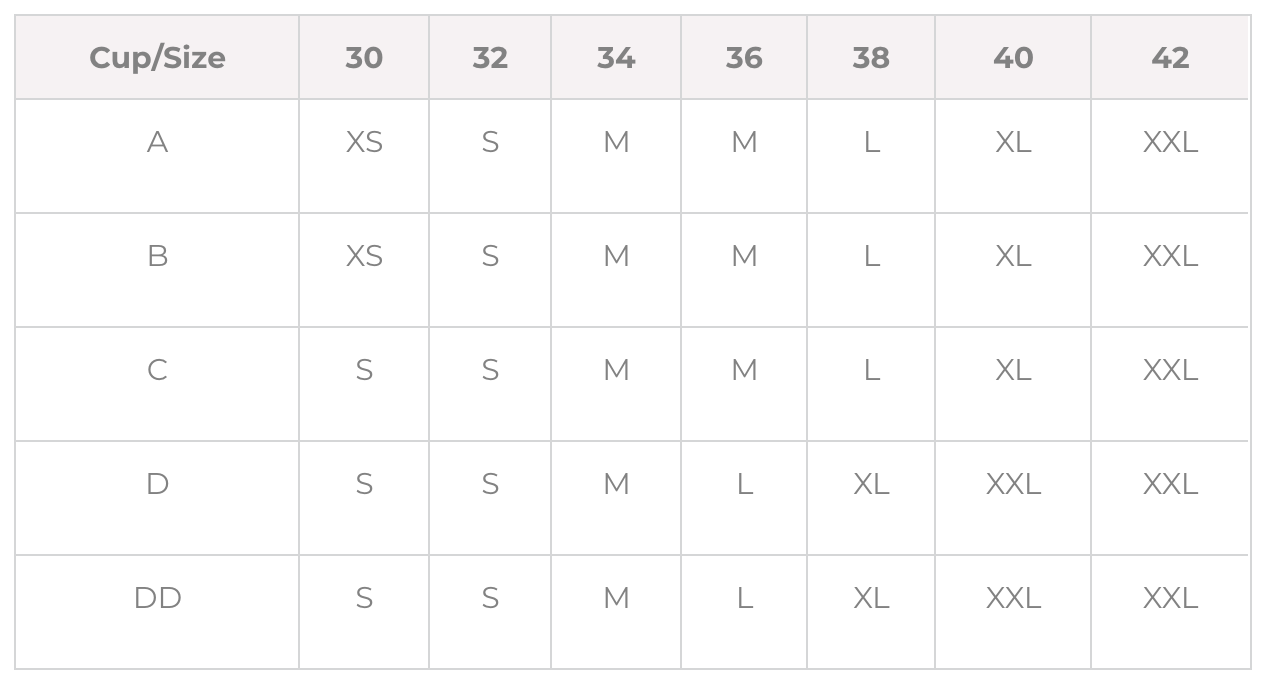 HOW TO MEASURE YOUR BRA SIZE
STEPS
1. FIND YOUR BAND SIZE
2. FIND YOUR BUST SIZE
3. BRA SIZE = BUST SIZE - BAND SIZE = CUP SIZE, then match with band size
---

1. FIND YOUR BAND SIZE

Measure underneath your bust as shown in the diagram. The tape should be snug around your ribcage. Breathe normally and measure after you have inhaled normally. If take measurement in inches, round to the nearest whole number. If number is odd, round up to the next even number.

For example:
(a) If below 34.5, round to 34, otherwise round to 36.
(b) If 35 and above, round up to 36.
2. FIND YOUR BUST SIZE


Measure the fullest part of your bust across the nipple as shown in the the diagram. The tape should be somewhat comfortably loose. Measure in inches and round the number as per Step 1. above.


3. FIND YOUR TOTAL BRA SIZE


Use bust size minus band size. The difference in inches equals cup size. Refer to the cup size chart below for corresponding cup size.
Total bra size = Band Size + Cup Size


For example:
If band size in Step 1. is 34 and cup size in Step 3. is C cup, then total bra size is = 34C.
Cup Size Chart
Bust Size - Band Size = Cup Size